Creative Process Digital
Eighth Floor, Telecom House
125-135 Preston Road
Brighton, BN1 6AF
Digital Apprenticeships in Greater Brighton and Sussex
Greater Brighton's creative, digital and tech economy is growing at a phenomenal rate however there is a real digital skills shortage that limits the growth and prosperity of companies. Creative Process meets this skills shortage by training talented local young people who want to be a part of our high growth, high skilled economy. The companies that Creative Process works with recognise the importance of capturing this talent as well as reflecting these changing markets and skillsets within their own workforce. As Brighton becomes an ever stronger centre of innovation and growth Creative Process is proud to be empowering the next generation of digital talent in partnership with employers.
Creative Process Digital specialise in a range of training programmes across Digital, Creative, Tech and Operational  Support. These are tailored to specific job roles within your business to enhance digital capabilities, assist growth and increase productivity.
To view our Apprenticeships Programmes that we offer click on the  Programmes below.
Digital Accelerator Level 2

Digital Marketing Level 3

Junior Content Producer Level 3

Video Accelerator Level 2

Digital Skills Taster Advanced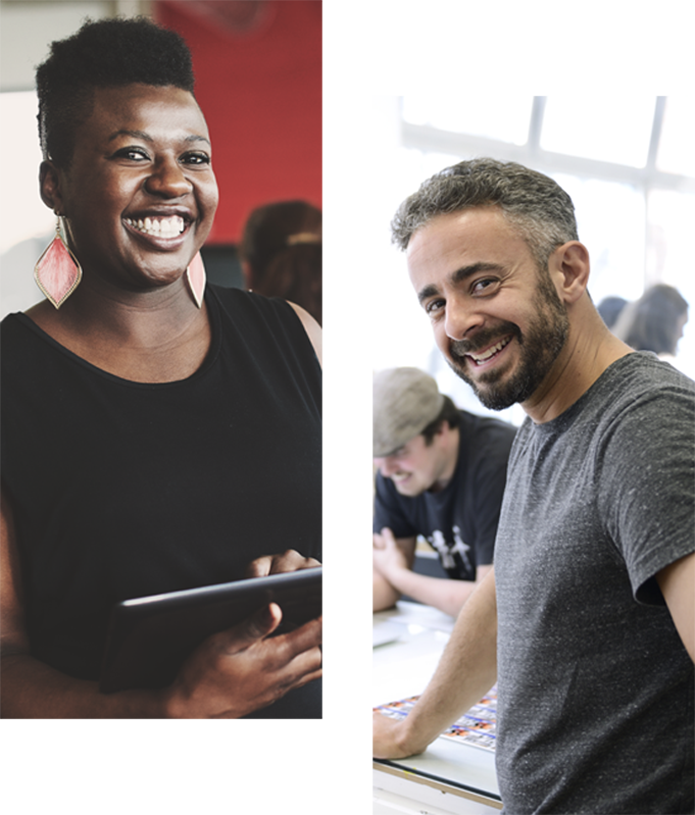 Creative Process Digital Apprenticeships help young people build the essential skills that employers demand in new hires. Across Brighton and Sussex we have placed hundreds of young people into new digital facing job roles. 92% continue in their job post apprenticeship. 
Five Easy Steps to Hire a New Apprentice
Register your interest below or send us your job description detailing skills, qualities and salary (most of our apprentices are paid between £200 – £300 a week)
We advertise your role, long list, meet and assess all candidates, sending you the best to interview
You decide whom you want to appoint (there's no obligation) and agree a job start date
We enrol and induct your apprentice onto our training programme and deliver all diploma training, coaching and industry accreditation
We take care of all the paperwork so you can focus on getting the best from your new apprentice and for your business