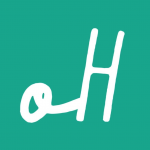 Newly qualified Digital Marketer, Tia from Be On Hand shares with us her journey as an apprentice and the opportunities her apprenticeship has offered to her.  
Why did you decide to apply for an apprenticeship?
I decided to apply for an apprenticeship a couple of years after completing my Animation degree at Uni. My degree and
 experience was very niche and so I assessed where I wanted to be and worked backwards from that. My
digital marketing apprenticeship has given me not just qualifications and work experience but also a
 clearer vision of my future career prospects and that's such an fab feeling! 
Tell me about your job role and what you loved the most?


Being a start up, it was exciting and chaotic in the best of ways. My favourite part of the role was seeing results and
 achievements that I had contributed to in real time. I loved the analytical and creative elements.
Also of course, the people I worked with, all so fantastic and lovely. 
How has your apprenticeship given you a real head start in your career?
The apprenticeship gave me a real head start in my career in a couple of different ways, I now have a multitude of digital skills
that are transferable as well as FINALLY completing my Maths GCSE.. 10 years late.. but Creative Process provided me with so much support and  guidance to achieve that.
What opportunities did doing an apprenticeship give you? 
The key opportunity that this Apprenticeship gave me is the ability to consider lots of different paths for my career. I'm now in a position to keep growing from here!
What advice would you give to an employer considering hiring a digital apprentice?
I think it's important to make more employers aware that Apprentices come in all different ages and experience. I studied alongside some established people, just wanting to brush up on their skills. Digital marketing Apprentices should be considered because more of us are needed in that world, especially at the moment with more businesses going online. If the employer has the time and energy to invest in that person, go for it. It can be very rewarding on both ends in my opinion.
If you had to use one sentence to describe your apprenticeship what would it be? 
Challenging, mental but brilliant!