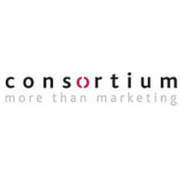 Ophelia completed her digital marketing apprenticeship with Consortium
 and shared with us her thoughts on the programme… 
Why did you decide to apply for an apprenticeship?
I previously did a business administration apprenticeship and thought it was a great way to learn. As a creative person, I was advised to look at digital marketing and then discovered Creative Process. 
What advice would you give to someone considering taking on an apprenticeship?
An apprenticeship is a great way to get into an industry, learn new skills, gain a qualification and get paid in the process. If you are someone who learns better on the job rather than in a classroom then an apprenticeship is perfect for you. 
Tell me about your job role and what you loved the most?


I worked within a marketing agency and was, therefore, able to have the opportunity to learn different areas.  Eg. blogs, social media, PR, website management, video creation, SEO etc. Whereas, if I worked within an organisation in a specific role I may have been limited to a particular area.  
What did you gain from doing an apprenticeship?


Through doing an apprenticeship I developed digital marketing skills as well as my confidence and valuable life skills.
What opportunities did doing an apprenticeship give you? 
Doing an apprenticeship gave me an opportunity to develop confidence in myself and teamwork skills. I also mixed with a range of people within the marketing/business industry. 
If you had to use one sentence to describe your apprenticeship what would it be? 
This experience was tough at times but with determination, resilience and support from Creative Process, the end result was worthwhile.