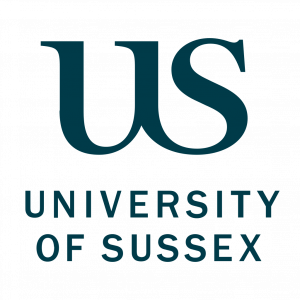 Mar, recently completed her Digital Marketing Programme with The University of Sussex. We caught up with her to find out how she found her experience. 
What is your current job role?
I've been the Communications Officer of the School of Psychology at the University of Sussex since the summer of 2018. I used to be the only person responsible for the internal and external communications of the School, but, partly as a result of the apprenticeship, I now lead a small team that supports me with research and student communications projects.
What sparked your interest in our Digital Marketing Programme?
Although I've been working in communications for a while now, my background is not in marketing and I always have this feeling that there are probably more efficient and creative ways of doing things. I'm constantly reading books and taking online courses to get better at my job. So, when I talked about this with my line-manager as part of my appraisal, she suggested the programme and encouraged me to join.
Do you feel the digital skills and knowledge you have developed has aided you in your job?
Thanks to the course I discovered I was already doing lots of things. It was a great confidence boost! And of course, I also learnt how to use some new tools and marketing techniques. For example, I learnt how to use Google Analytics. Before the programme, I didn't have access to the University's Google Analytics account, but now I use the data to inform my communication strategy and to improve the School's website.
Did you find balancing an apprenticeship with a full-time job manageable? 
The University of Sussex uses the apprenticeship scheme as part of their staff development programme. Part of the agreement was that 20% of my time (i.e. one day a week) was devoted to off-the-job training for the duration of the course. Every Friday I attended class, worked on my portfolio or undertook online training. At the time, I was the only person in the School working in communications so I couldn't delegate any tasks. This meant that I had to manage my time smartly and prioritise projects so I could get my weekly workload done in 4 days.
When a year ago we started working from home, the apprenticeship helped me have a healthy work-life balance by separating my working days (Mon-Thu) and my personal time (Sat-Sun) with development time (Fridays).
How have you found your experience with Creative Process overall?
Liz was great! Always very enthusiastic and encouraging. The course is designed to be delivered partly remotely: we had in-person teaching once a month, and the rest of the time we worked individually or had online tutorials via Zoom. This meant that the Creative Process team was able to adapt the programme to full-time remote very quickly when the lockdown started in March 2020.
What advice would you give to other staff considering enrolling onto our programme? 
15 months is a very big commitment. They need to consider how they will be able to manage their usual workload in 80% of their usual time for that long, and they need to discuss it beforehand with their line managers. But overall, it's been a very positive experience and I fully recommend it.
If you had to use one sentence to describe your apprenticeship what would it be? 
A great decision! I've grown my skillset and my confidence, and I've done it while at my job.